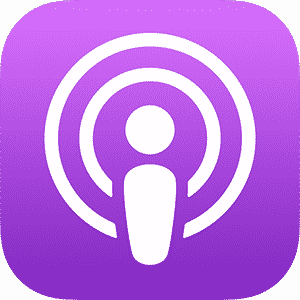 Subscribe and download Dr. Rihani's Podcasts from iTunes or from the blog for important pre- and post-operative information regarding your procedure.
In the News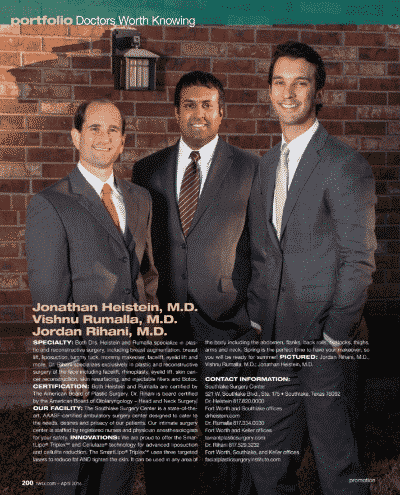 Jordan Rihani, M.D. in Fort Worth Texas Magazine Top Doctors 2016.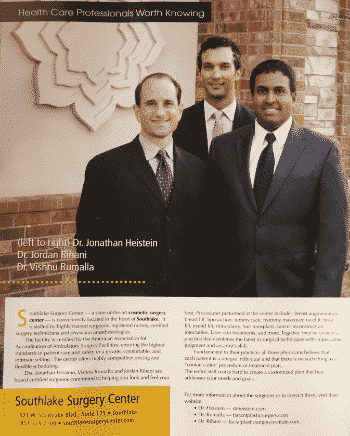 360 West Magazine feature on the Southlake Surgery Center and Jordan Rihani, M.D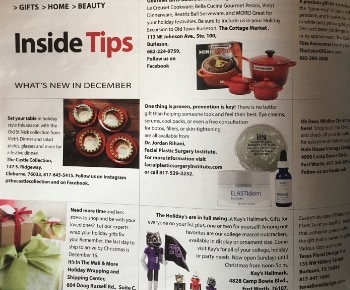 Facial Plastic Surgery Institute feature in 360 West Magazine's Holiday Inside Tips.